Are you looking for a jumbo loan in San Mateo, CA? I can help you. As a mortgage broker in Burlingame (right next door to San Mateo), I am able to match you with the best jumbo loan for your needs because we are partners with many of the best jumbo lenders in the country.
As a mortgage broker, I save you money, time, and hassle in obtaining a jumbo loan.
I save you money because I offer a smorgasbord of jumbo loan programs.
If you call a bank they will offer you only the programs they have. Their jumbo loan programs may or may not be competitive. Their underwriting guidelines may not meet your needs. The benefits I offer is that I know who offers the most competitive jumbo loan rates. In addition, I know what the underwriting guidelines are of each of the lenders. With this knowledge I am able to save you money on your jumbo loan request.
I can save you time with your jumbo loan request.
Your time is valuable; you could spend a lot of it calling on the phone and searching the Internet for the best jumbo loan terms, or you can make one call to me because I have access to most of the jumbo loan programs. 
Another way I can save time is I can say no to you. If you call a jumbo loan lender that is limited in programs available, they may try to push your file through their underwriter in hopes of getting it approved. Since I have so many jumbo loan programs available, I can say no, that will not work, here is an alternative that will.
Nobody likes the hassle of applying for a jumbo loan.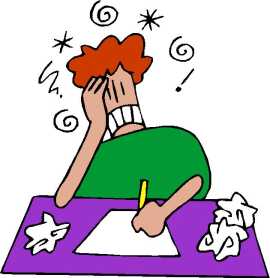 I minimize the hassle for you. After taking your jumbo loan application, I will send you a checklist of documents needed. Most loan agents provide this, however, my checklist is different. It is very specific to your situation. If your jumbo loan application requires two years of tax returns, I will ask for two years of tax returns - if it is not required I will not. I minimize your hassle by being very specific about your jumbo loan documentation requirements. Also, I try to get as much of your information upfront so that you are not getting nagging phone calls asking for more jumbo loan documentation.
San Mateo, CA has some very expensive homes. It's not unusual to see homes listed for sale for more than $2,000,000. If you need a jumbo loan of more than $1,000,000 do not be surprised if the lender requires two appraisals. The lender will usually use the appraisal with the lower value when underwriting your package.
If you are thinking about refinancing and obtaining a jumbo loan with cash out, don't be surprised if the lender limits the amount of cash out to $200,000. There are exceptions to this general rule - this is one area in which I can really help you because I know which jumbo loan lenders allow more than this amount.
Now in August, 2009, obtaining a jumbo loan is more difficult than ever. Make sure you contact a seasoned loan professional that you are confident than can help you navigate through this process!
Would you like to talk to Phil - call or text (650) 222-0386 
Phil Caulfield NMLS #386911 has been helping people obtain mortgages since 1985. The views, articles, postings, and information listed at this website are personal and do not necessarily represent the opinion or the position of  Cardinal Financial LLC.
// <![CDATA[ (function (h,b) { var w = window, d = document, s = 'script', x, y; w['__hb_namespace'] = h; w[h] = w[h] || function () { (w[h].q=w[h].q||[]).push(arguments) }; y = d.createElement(s); x = d.getElementsByTagName(s)[0]; y.async = 1; y.src = b; x.parentNode.insertBefore(y,x) })('Homebot','https://embed.homebotapp.com/lgw/v1/widget.js'); Homebot('#homebot_homeowner', '920d7f77ad3b340d292ca4ee2f8eb57d505ccfb9584d4a1b') // ]]>